Main Page
From Forza's ramblings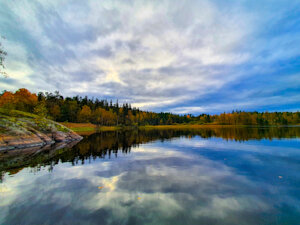 Forza's ramblings
Hi there,
Welcome to my personal space on the Internet. Here you'll find some tips and tricks, personal blog entries, photos and other things that are interesting to me.
Btrfs filesystem: A modern, advanced, filesystem for Linux.
Photography: A page dedicated to my photography and inspirations.
Forza's blog: Some random thoughts about anything from pretty pictures to tech stuff :)
A good alternative Blog by Equate
Latest blog posts
2 August 2023: Blog/Alpine Linux: scsi-tgt maintainer
28 July 2023: Blog/Btrfs-progs v6.3.3
22 July 2023: Blog/Rainbow
13 July 2023: Blog/iSCSI target in user-space
24 June 2023: Blog/Virtiofsd wrapper
18 June 2023: Blog/Moose again :)
9 June 2023: Blog/Zswap statistics
16 May 2023: Blog/Baby Moose
14 May 2023: Blog/Btrfs-progs v6.3
9 April 2023: Blog/Winter giving away...

Recently added and updated Btrfs articles
| Article | Updated on |
| --- | --- |
| Btrfs/Statically built btrfs-progs | 18:53, 20 September 2023 |
| Btrfs/Mount Options | 19:54, 21 July 2023 |
| Btrfs/Scrub | 18:23, 1 July 2023 |
| Btrfs/Balance | 21:23, 22 June 2023 |
| Btrfs/Defrag | 13:17, 18 May 2023 |
| Btrfs/Adding and removing devices | 12:00, 18 May 2023 |
| Btrfs/Profiles | 16:01, 12 May 2023 |
| Btrfs/ENOSPC | 11:49, 19 March 2023 |
| Btrfs/Features | 09:28, 1 March 2023 |
| Btrfs/Deduplication/Bees | 13:52, 7 December 2022 |